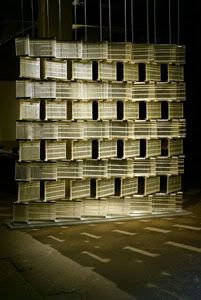 Kekkai
"
Japanese spatial awareness
was my inspiration for creating this screen. The original Buddhist concept of "kekkai" was said to exist at
the divide between the sacred and the profane
. With glass as the medium,
the screen is physically ambiguous and allows for a dialogue to occur between these two sides
."
Karen Niemi
image ©
The Bullseye Gallery